ANTIFA VERSUS FORERUNNER TO THE ANTICHRIST! Antifa Attempt Assault On Matteo Salvini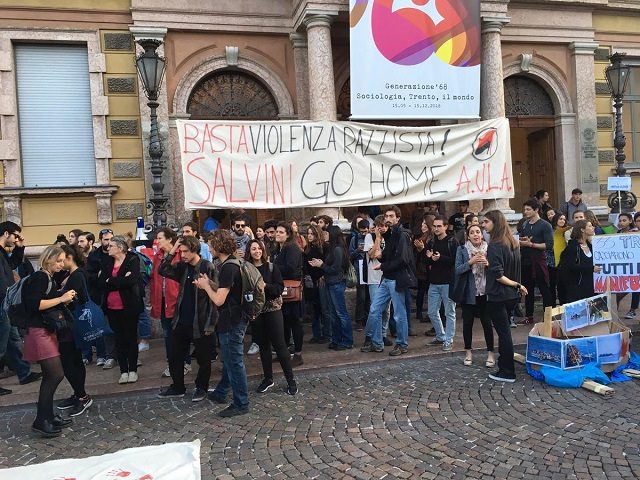 "A forerunner of the Antichrist, with his troops gathered from several nations, will fight against the true Christ, the only Saviour of the world. He will shed much blood and will want to annihilate the worship of God to make himself be looked upon as a God.
Our Lady of La Salette 19 Sept. 1846
(Published by Mélanie 1879)
Antifa-Style Activists in Italy Attempt Assault on Matteo Salvini
A group of violent protesters blocked a railway station and attempted an assault on Deputy Prime Minister Matteo Salvini on Friday night in the northern Italian city of Trento. The leftist protesters, described by local media as "anarchists", many of whom were wearing hoods to hide their faces, laid heavy chains across train tracks at the Trento station to block trains, and threw paint across the windshield of a locomotive.Carrying banners and shouting offensive slogans against Salvini and his League (Lega) party, demonstrators also threw smoke bombs around the station, causing delays in the train schedules as well as local traffic disturbances.Deputy Prime Minister Salvini also serves as Minister of the Interior, and is known for his hardline stance against open borders and illegal immigration.
Source