Apostate Salvini & Calvinist Heretic Form Nationalist Alliance.....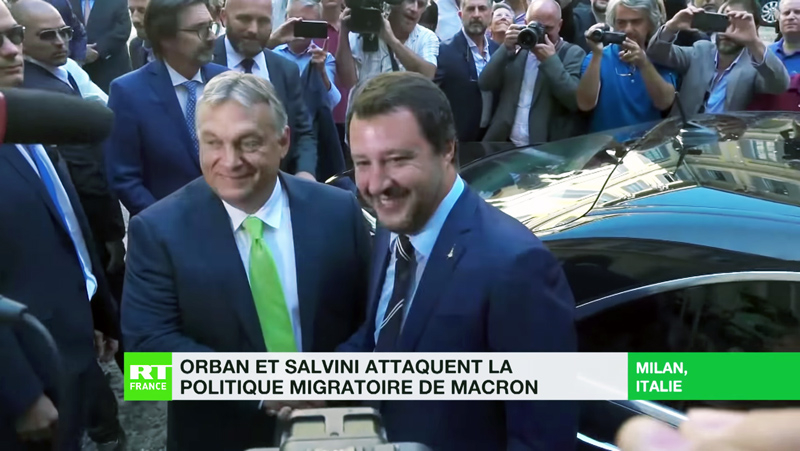 "A forerunner of the Antichrist, with his troops gathered from several nations, will fight against the true Christ, the only Saviour of the world. He will shed much blood and will want to annihilate the worship of God to make himself be looked upon as a God.
Our Lady of La Salette 19 Sept. 1846
(Published by Mélanie 1879)
"We are close to a historic turning point at the continental level. I am astonished at the stupor of a political left that now exists only to challenge others and believes that Milan should not host the president of a European country, as if the left has the authority to decide who has the right to speak and who does not -- and then they wonder why no one votes for them anymore." — Italian Interior Minister Matteo Salvini.
"This is the first of a long series of meetings to change destinies, not only of Italy and of Hungary, but of the whole European continent." — Italian Interior Minister Matteo Salvini.
"We need a new European Commission that is committed to the defense of Europe's borders. We need a Commission after the European elections that does not punish those countries -- like Hungary -- that protect their borders." — Hungarian Prime Minister Viktor Orbán.