Forerunner To The Antichrist Salvini Sends 12 Ships To The Libyan Coast Guard To Patrol, RESCUE, And Protect....TWO DAYS LATER 100 MIGRANTS PERISH IN THE WATER.......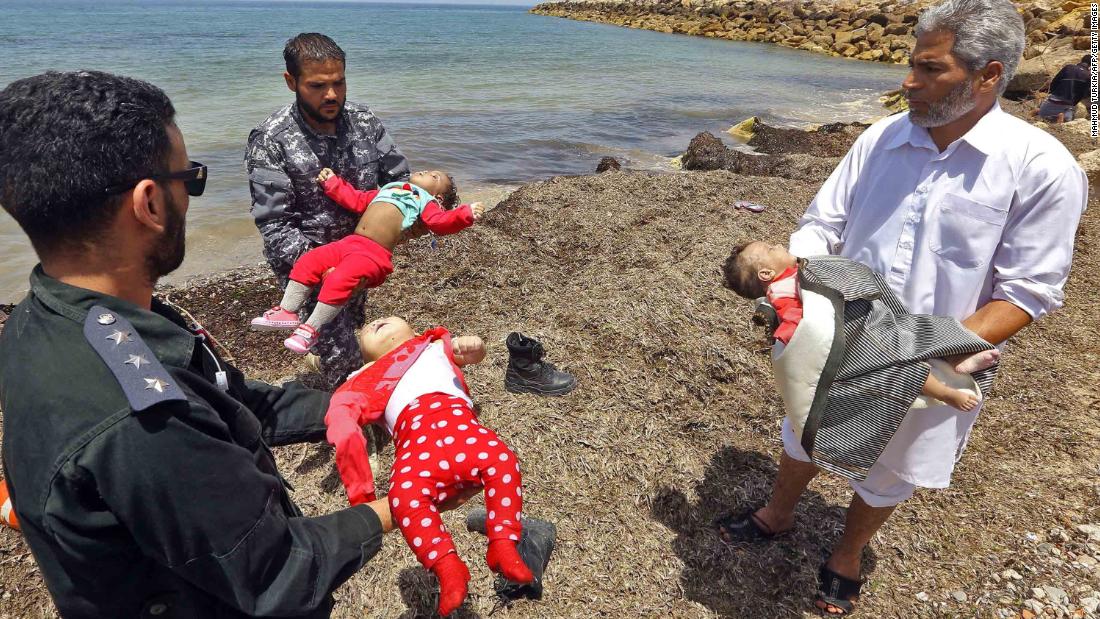 29 FRIDAY JUNE 2018
The lifeless bodies of three babies, dressed in brightly colored clothing and looking almost as if they were sleeping, were carried carefully ashore Friday in Libya. Held in the outstretched arms of three men close to the water's edge, one of the babies was still wearing sneakers, fastened shut with pink Velcro straps, another with red socks that matched a pair of red and white dotted pants and the third barefoot, partially wrapped with a makeshift covering.
Source
27 WEDNESDAY JUNE 2018
Difesa dei confini, dalle parole ai fatti.

12 unità navali oggi donate dal Governo italiano alla Guardia costiera libica: per pattugliare, soccorrere, proteggere.

pic.twitter.com/lj0XQnYxH2

— Matteo Salvini (@matteosalvinimi) June 27, 2018
"A forerunner of the Antichrist, with his troops gathered from several nations, will fight against the true Christ, the only Saviour of the world. He will shed much blood and will want to annihilate the worship of God to make himself be looked upon as a God.
Our Lady of La Salette 19 Sept. 1846
(Published by Mélanie 1879)
MARIA OF THE CROSS,
Victim of Jesus nee MELANIE CALVAT,
Shepherdess of La Salette
"I protest highly against a different text, which people may dare publish after my death. I protest once more against the very false statements of all those who dare say and write First that I embroidered the Secret; second, against those who state that the Queen Mother did not say to transmit the Secret to all her people."
Melanie